The happiest thing is when we can satisfy clients with our awesome work and bring their business to the next level. Let us show you, our journey in creating a beautiful illustration for Locometric®.
About Client
Locometric® is an application that enables users to create an accurate floor plan in seconds. Equipped with LiDAR technology, it provides advanced services for its users.
The task for Greative team was to create a beautiful illustration that represents their business and how their apps work.
How we start
We always start by having a discussion with our clients. In this chance, we try to understand the client's expectations and find the best way how we can satisfy them. We always share fresh ideas about what we can do for the project. 
The next step
After the ideas and references are collected, then it is time to start sketching. Yay! Our favorite part. We started by drawing the main character first and then determining the colors and textures for the rest of the elements. 
After completing the male character, we moved on to drafting his surroundings. Remember, the task was to represent the use of the application. Therefore, we imagine a character is using the application in scanning the floor plan.
Another important part is that we always show the client what we have created to ensure it meets the client's expectations about the project. After having a discussion with the client, we will continue to the next steps.
The Final results
After a long process and considering client feedback, we come to convert the sketches into digital results. We never forget to show the clients about the finished project. They liked the results and we decided to finalize all the details and wrap it up. And now, the illustration is completely done.
Here is the final result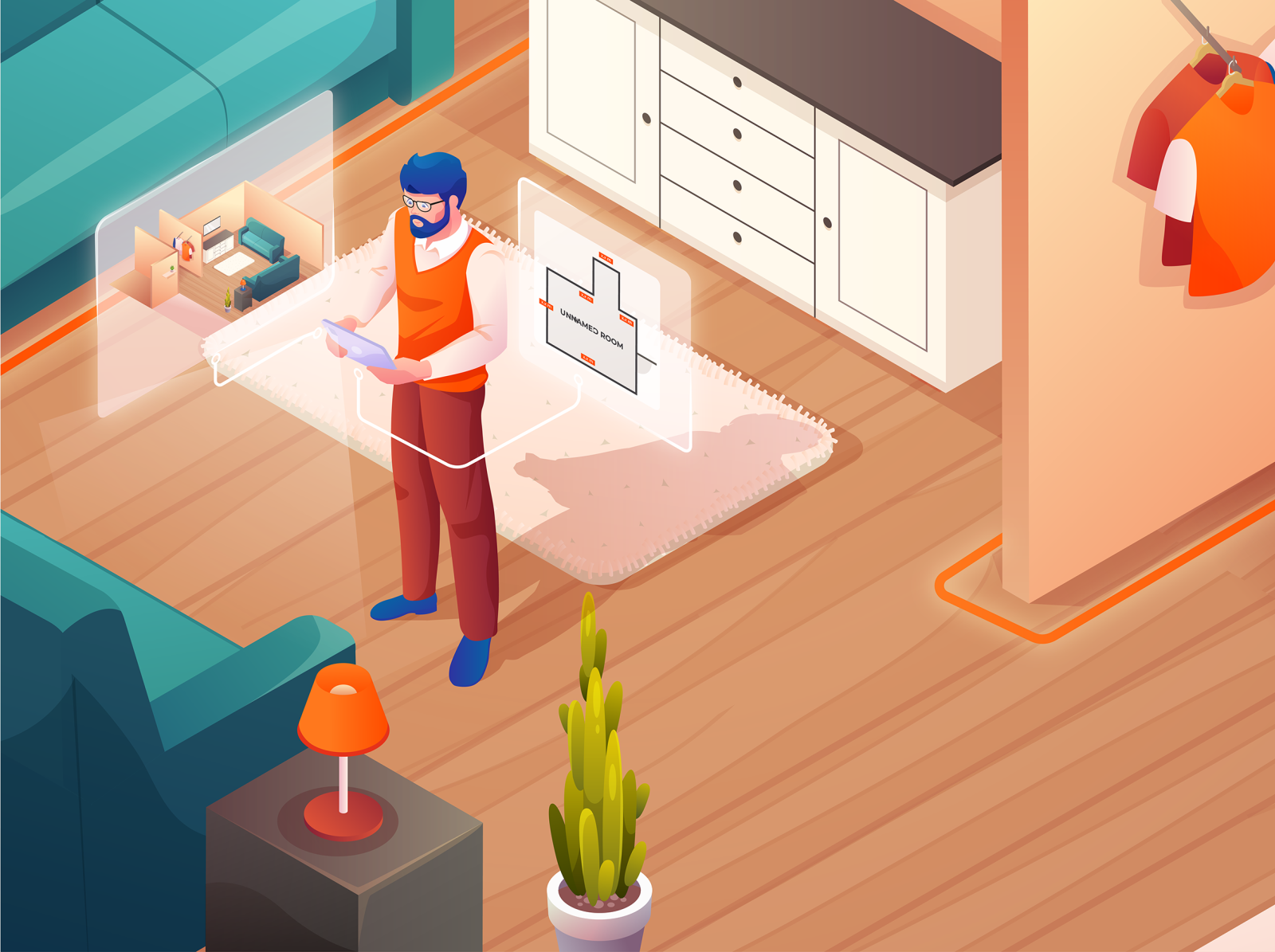 It will always be our pleasure to help our clients meet their goals. Happy clients, happy us.