"You are what you read". In this digital era where we can receive sort of information every day, it is important for us to choose wisely the information that we consume. The information that receives will shape our minds later. Choose it well!
Ideation
The idea for this new illustration came from our own experiences. We always receive new information every day from the internet and the responsibility to choose it wisely.
Character and Palette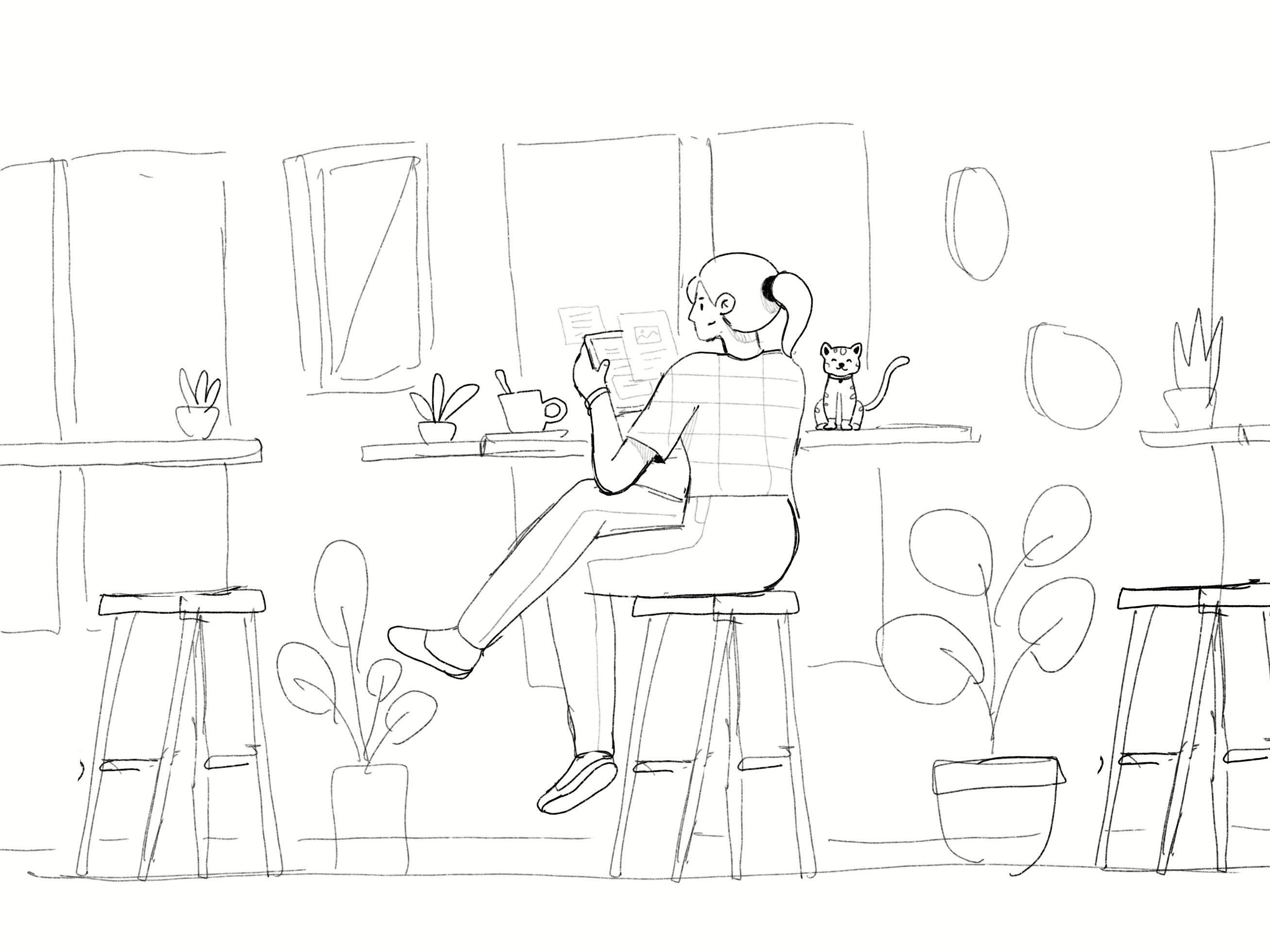 In this illustration, we imagined a character who was spending her time reading some news on the internet. We try to illustrate it as realistically as possible so that anyone can enjoy the illustration well.
We started to create the main character first then the color palette and other elements will follow the rest. 
The Details
After finishing the character, we moved on to drafting the surroundings. Here, we tried to describe the situation and the place. The character was sitting while reading the news in a comfortable cafe.
Next, we added other detailed elements to the illustration. From big to small, every detail is important for us.
The final touch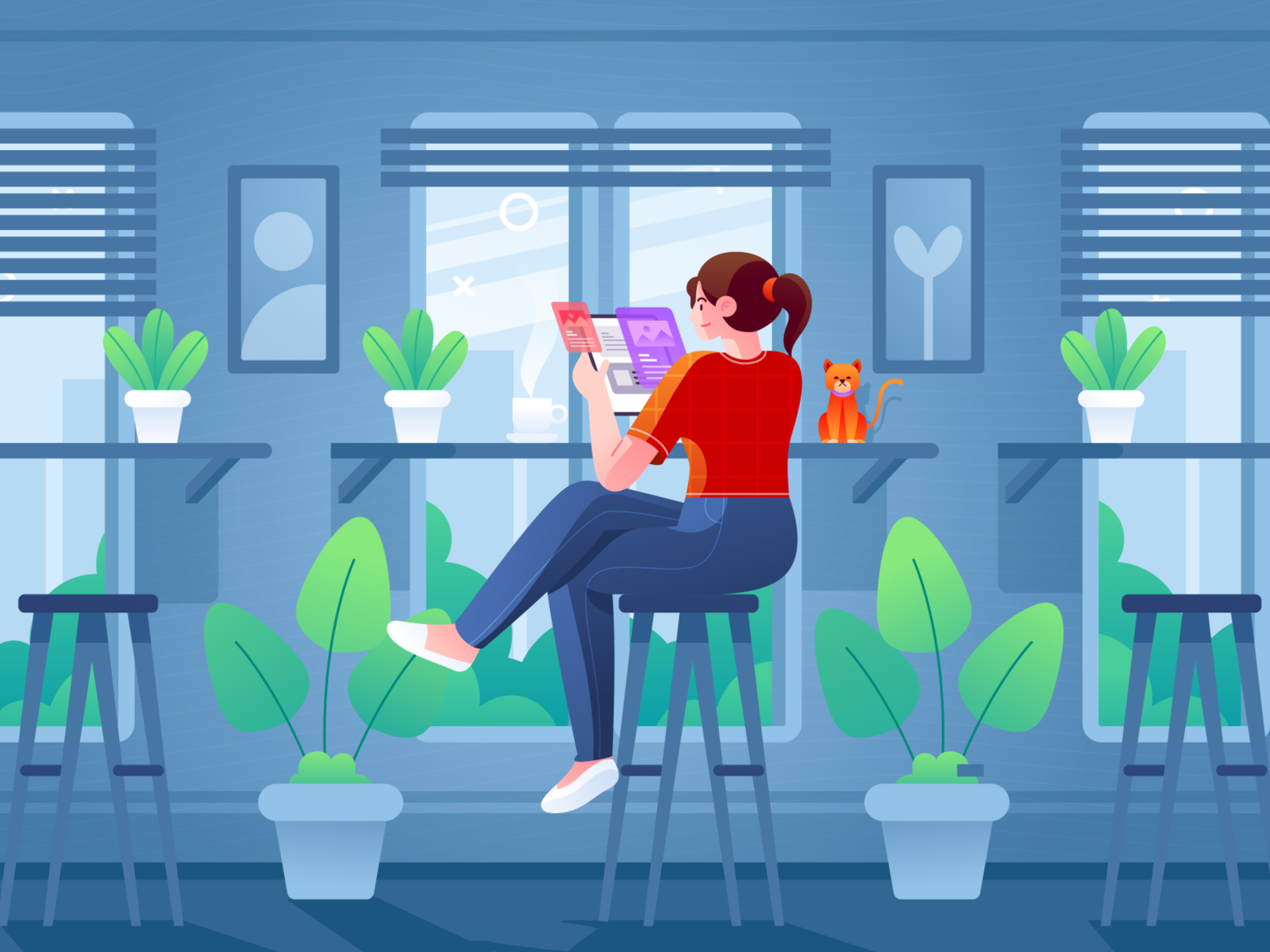 Finally, we finished the design by adding a few color correction filters, textures, and other small adjustments to harmonize the illustration and give it that extra something. Oh yes! We also added a cute cat to accompany the girl right there.
Thank You
That's all our process for making this awesome illustration. From finding the ideas to finalizing all the small details. What do you think? We'd be very happy to work for you. Just send us a sweet message!