It's a brand new day to start a new work! Do you often forget your daily to-do list? Or you perhaps forget what to buy in the market? Say it no more. Take a look at our latest exploration of a notepad application. Taking notes with this application is more accessible than before. 
How we start
This time, we wanted to create a note application UI design that gives the users a quick and simple notepad editing experience. The first thing we did, we tried to elaborate on all the ideas and the information we collected before. In this step, we wanted to make sure that the design we did surely meet the users' needs.
Here we go
After the brainstorming process, then we started the sketching stage to turn the information we have carefully gathered into a product vision. Next, we started the wireframing to see the layout and elements taking shape. 
No matter if this is just a casual exploration, still, we craved feedback from our relative designer friends. It helped us to make better improvements for the next.
Final Results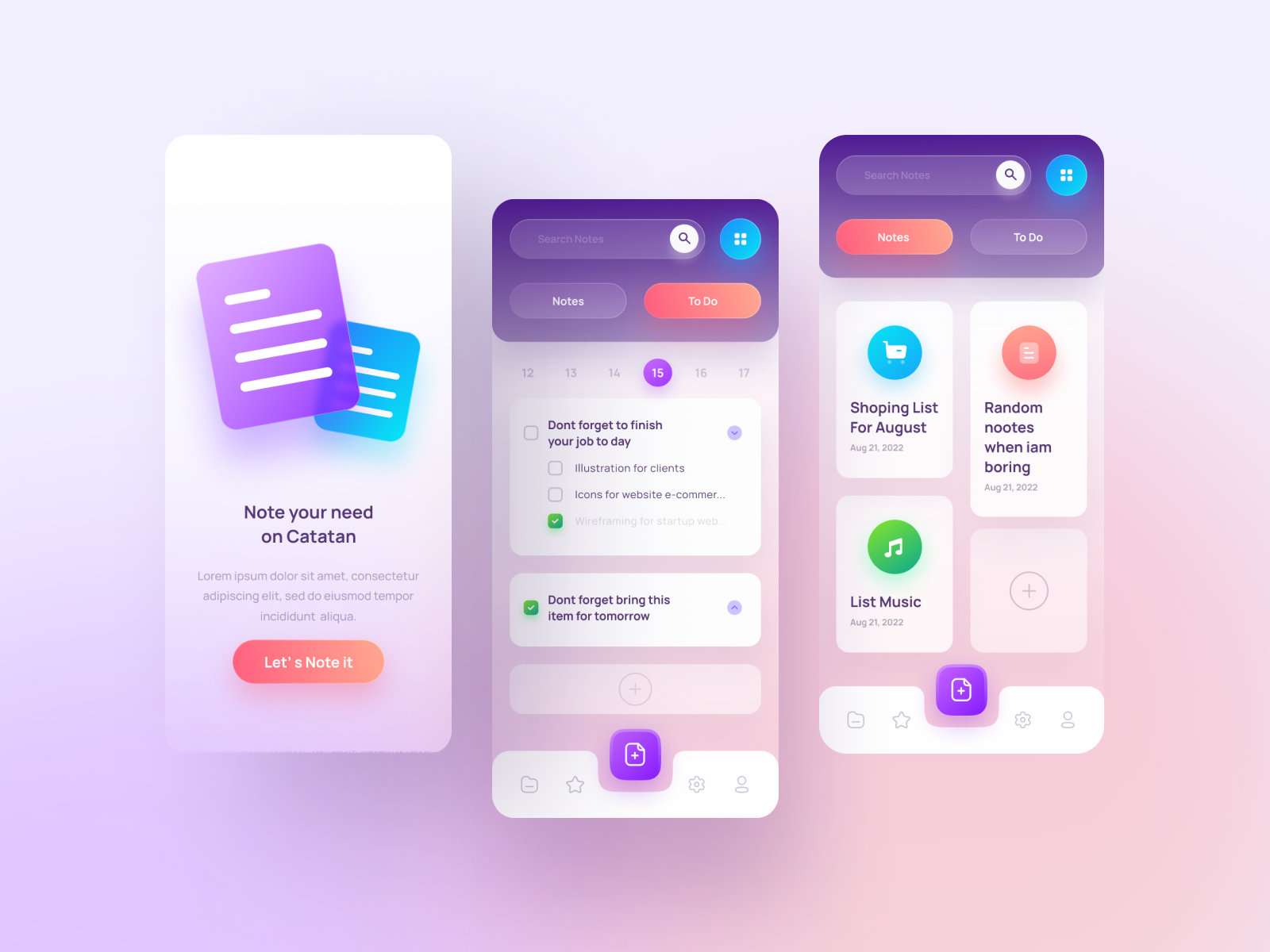 In the end, we continued to start actually designing the projects. This is the time to focus on colors and fonts and experiment with different layouts. Then, we finalized all the details and wrap it up. And now, the design is completely done.
Take a look at the final results. What's on your mind? Isn't it an outstanding design?