Working can be stressful and tiring. But a happy and comfortable workplace would change the feeling. It is every worker's dream. Moreover, a happy feeling will bring more productivity to the worker.
Ideation
As a worker, myself, I like to finish my tasks in a place with a stunning view, a peaceful place, friendly and supportive co-workers, a place that provides inspiration, and at the same time a place to work effectively. Therefore, I want to turn the ideas and -feeling into an awesome illustration that can reflect the situation. 
Here we go!
Character and Palette
We draw a female character in this illustration that is working happily in her workplace. Everything from her body gesture to her facial expression must show excited and happy towards her job. After defining the main character, then we continued by choosing the suitable color palette and other elements.
Sketch, sketch, sketch!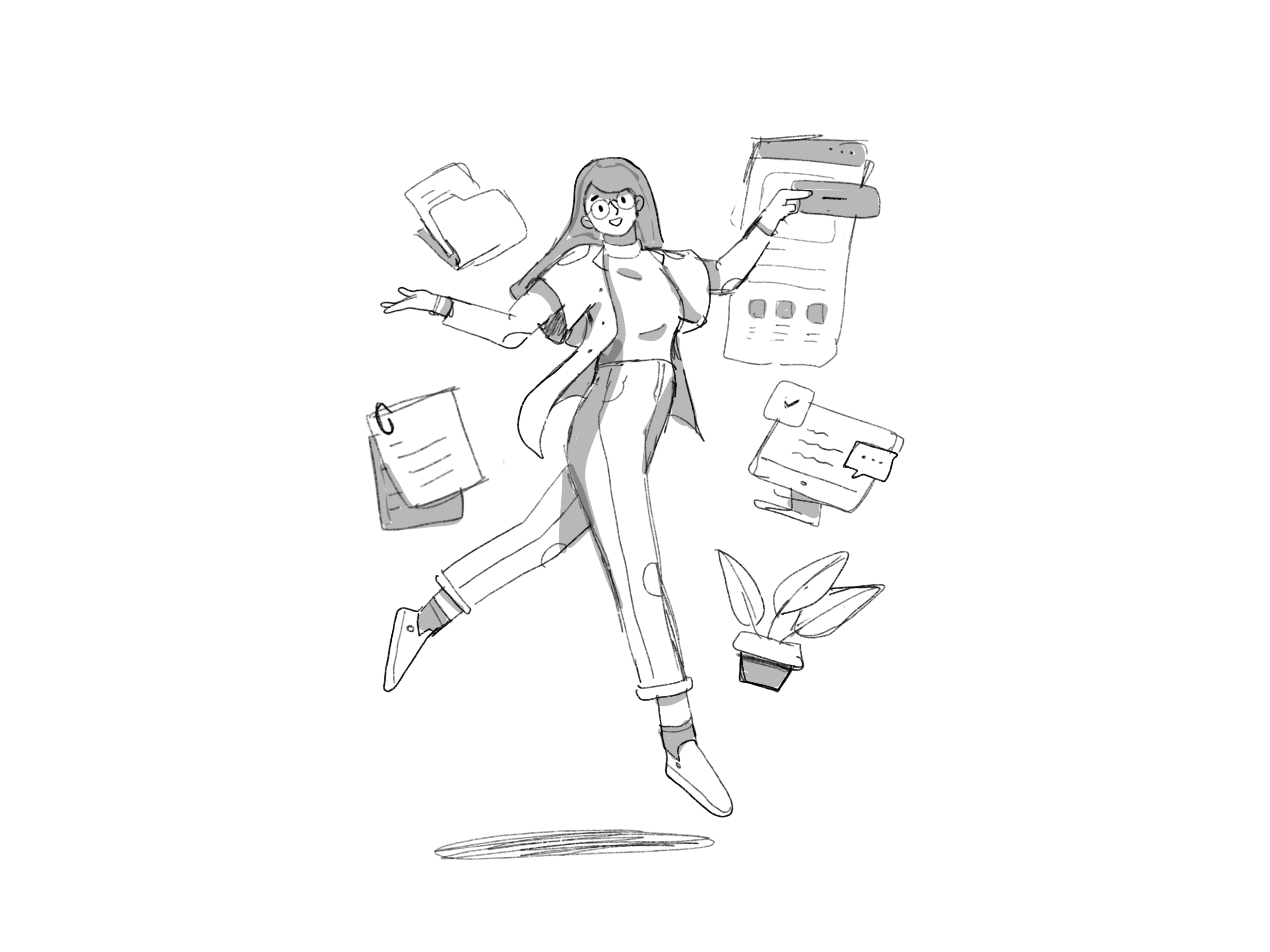 Now, we moved on drawing the surroundings. We tried to present the illustration closely as possible to the reality. Here, the character is described as a happy worker so we portray her workingplace in the background. We really payed attention to any details of the illustration. It's matter for us.
Let's finish it!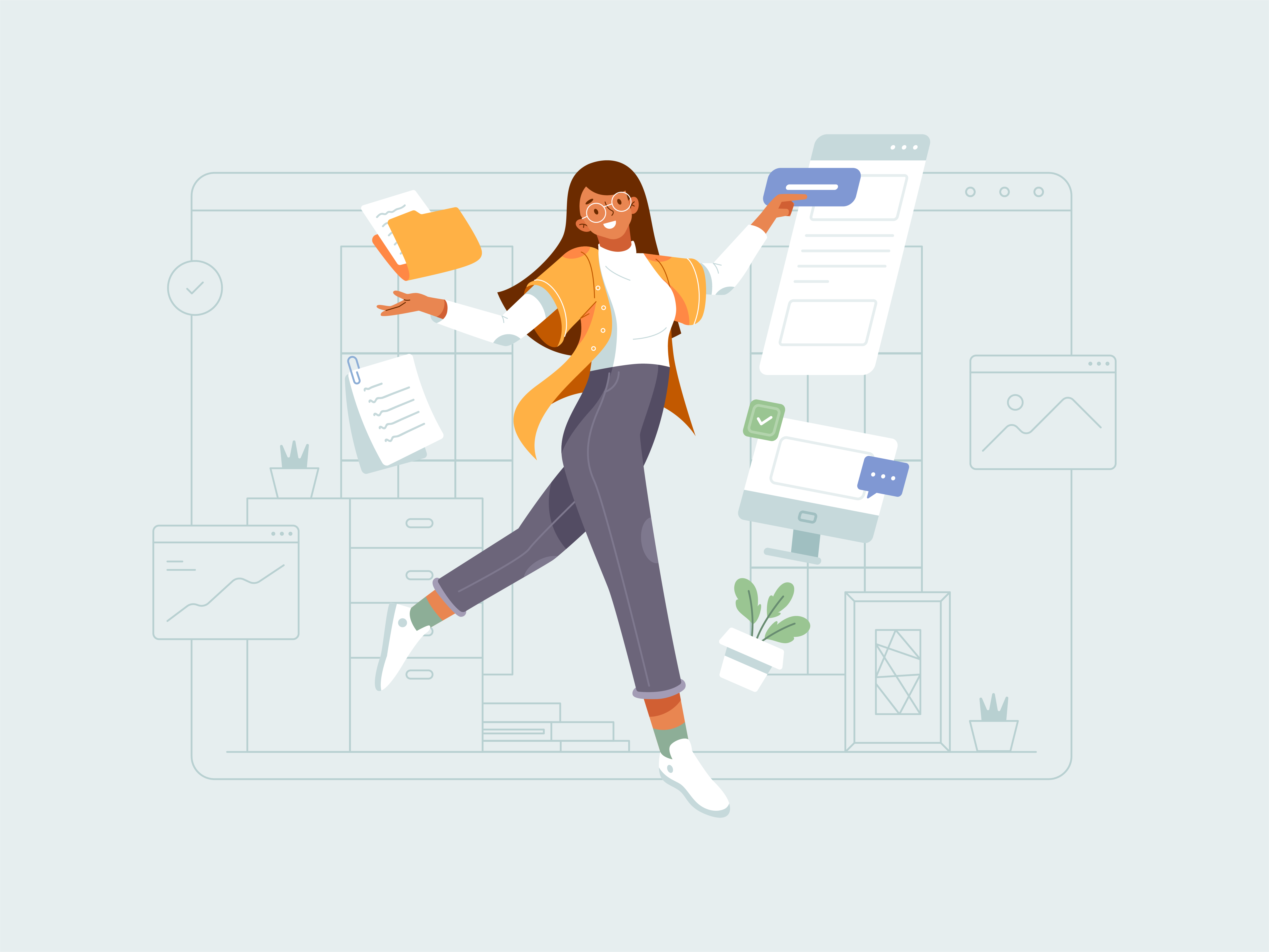 Finally, it was time to add some final touch and any necessary adjustment to harmonize the illustration. Here's what we do everytime we deliver our works. For greative team, we wanted to create beyond than just a creative work. But we also put our heart and make it alive.
Thank you!